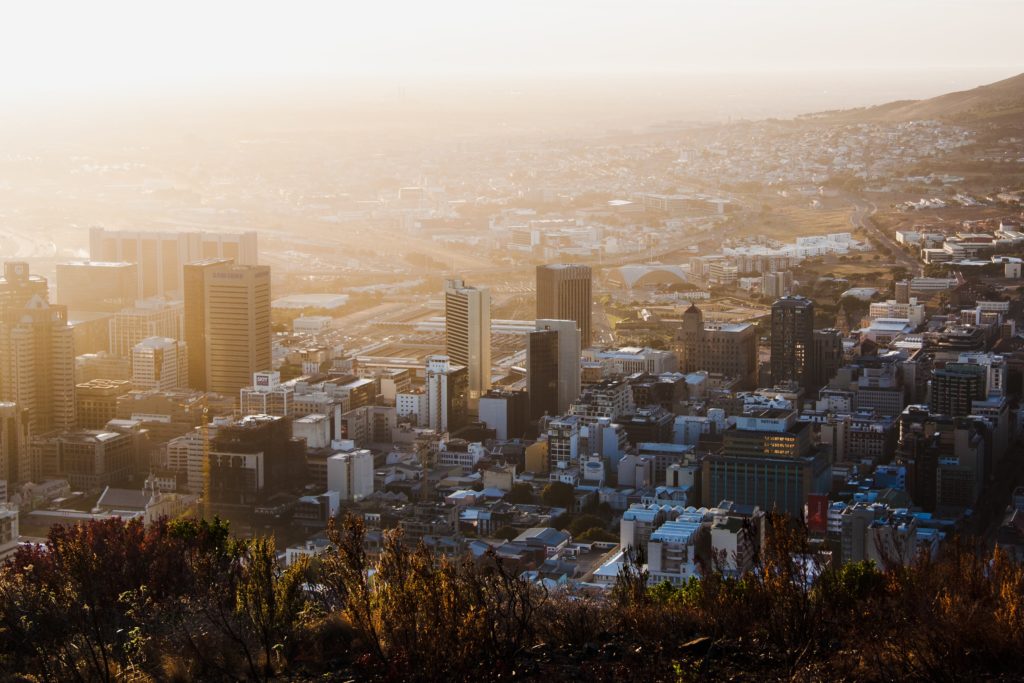 Privacy Policy
The Scheme and POPIA
Introduction to POPIA
POPIA is designed to protect the personal information we hold of identifiable individuals like yourself. It speaks to the type of information we collect, how it is collected, how long we can keep it and how to discard of it. In other words, how data is used, stored, and processed.
POPIA is all about keeping information confidential, making sure the integrity of the information is accurate, and protected from ending up in the wrong hands.
POPIA defines personal information as "information which relates to an identifiable, living, natural person, and where it is applicable, an identifiable, existing juristic person". This includes, but is not limited to, your name, sex, gender, address, contact details, identity number and medical or health information.
The Scheme and POPIA
We respect the privacy of everyone who visits this website, submit a form, document, or provide the Tshwane Group Life Scheme (hereafter only referred to as "us", "we" or the Scheme) with any form of personal information. Because your privacy is critically important to us, as a result, we would like to inform you about the way how we collect, use, disclose, retain, protect and under what circumstances we may disclose the information to third parties in accordance with the Protection of Personal Information Act (POPIA) and other relevant laws.
Who are we?
The Scheme was established on 1 September 1959 as a group life insurance scheme known as "Groeplewensversekeringskema vir die S.A.V.M.W. (Pretoria-Tak)" (the Scheme). The Scheme's name changed during 1 July 1984 to the "Die Pretoriase Munisipale Groeplewensversekeringskema", then again with effect from 1 March 1999 the name of the Scheme changed to the "The Greater Pretoria Municipal Group Life Insurance Scheme" and then finally with effect from 1 January 2002 the Scheme became known as "The Tshwane Group Life Scheme".
The object of the Scheme is to provide death and permanent disability benefits to members of the Scheme.
How do we collect information?
We collect personal information about you in accordance with the relevant laws, either:
Directly from you when you complete any of our forms, electronically, telephonically or by way of a hard copy;
Indirectly from you when you interact with us electronically by way of our website.
Where and when relevant, from third-party sources, such as the employer or from other pension and provident funds.
We require personal information from you so that we can provide you with scheme related information and communication. The failure to provide us with the necessary information, will result in the Scheme being unable to provide you with information, news, and related communication. The effectiveness of our communication to you may be compromised if you do not provide the Scheme with complete, updated, and accurate information.
You are responsible for informing the Scheme if your information changes.
What information do we collect?
Your relationship with the Scheme determines the exact nature of the personal information that we process, and the purpose for which such personal information is collected and used. The personal information we may process includes the following:
Contact information like your email address, cellular telephone number, and postal address for communication purposes;
Personal information about you, for example, your name and surname, identity number, pay number, age, marital status, gender, date of birth, salary, and occupation;
Your status of health and medical history when you submit a disability claim or apply for the continuation of your benefits after terminating service. We acknowledge that information about your health is special personal information but note that we will use that information strictly in accordance with applicable laws and for insurance purposes.
Health information such as smoker status or medical-related issues relevant to a policy or a claim you have made.
Financial information when we process your retirement fund information to assist us when we distribute death benefits.
In certain instances, we may need your consent to process your personal information to use for a specific need. Such consent may be withdrawn at any time. This withdrawal of consent will not affect the processing that took place prior to such withdrawal, and will it not affect the processing of your personal information where consent is not required.
Information about children
The Scheme is committed to complying with all applicable laws aimed at the protection of children and in particular the protection of their personal information.
Children's personal information will only be used or shared by the Scheme in the following events:
Distribution of member's death benefits;
When opening a trust account for minor beneficiaries; and
When dealing with the payment of family funeral benefits.
What do we use your personal information for?
We have regulatory obligations, including compliance with anti-money laundering legislation, requiring it from us to process your personal information. We are also required by various laws to maintain a record of our dealings and engagements with members.
In order for us to provide our members with risk benefits and related services, we must notify members of important changes to their benefits and services. To be able to do it, we need to collect, use, and disclose the personal information of our members, board members, controlling persons of entities, business contacts and service providers.
When you applied for membership with the Scheme, you provided us with your personal information. You have therefore authorised us, to the extent permissible under applicable laws, to process and use your personal information to:
communicate information to you about Scheme related matters;
provide you with risk cover and insurance services;
execute a transaction in accordance with your request;
assist with submission, calculation and distribution of death and disability claims;
tracing of beneficiaries;
transmit your personal information to any institutions who shares a legitimate reason and a valid interest in providing you with efficient, accurate and required services.
perform any risk analysis or for purposes of risk management;
verify the information you have given us against any source or database;
compile non-personal statistical information about you;
use for audit and record-keeping purposes;
use for purposes of proof and legal proceedings;
comply with legislative and regulatory requirements, including codes of conduct and requirements of our regulators (including the Financial Sector Conduct Authority and Prudential Authority);
use for the detection and prevention of unlawful activity, fraud, money-laundering, and loss; and
use for any purpose related to and compatible with the above.
With whom will we share your personal information?
Due to the nature of the Scheme's business and the services we provide, will we only share your personal information with third parties if there is a legitimate reason to do so.
Our business partners, affiliates and service providers are also subject to the same legislation.
We can assure you that they comply with the same privacy and lawful processing requirements in terms of POPI, just as we do.
We will ensure that anyone who we send your personal information to, agrees to treat your information with the same level of protection as we are obligated to.
We may disclose the personal information you provide to us with the following stakeholders, business partners and entities who are all directly or indirectly involved with the Scheme in the delivery and/or administration of the benefits and services provided:
Sanlam (Scheme's underwriter)
City of Tshwane (Employer)
Absa Trust (investment and safekeeping of minor dependant's benefits)
Greystone Tracing (Tracing of beneficiaries)
Quantum Wealth Management (Financial Advice and assistance with continuation of benefits at termination of service)
Pension and Provident Funds affiliated with the City of Tshwane when dealing with the process of submission and distribution of death and disability claims.
To any other institution, organisation or person who are involved and who shares a legitimate and valid interest in providing you with any required services.
To regulatory authorities (for example, the Financial Sector Conduct Authority or Prudential Authority), law enforcement agencies and public to:

assist with fraud detection and prevention;
to comply with any relevant legislation;
to comply with any legal process; and
to comply with any regulatory requirements.
The Scheme will disclose all and any information when lawfully required to do so.
The Scheme will not:
disclose your personal information to third parties unless there is valid processing ground as set out in section 11 of POPIA;
sell, rent, or trade your personal information to any third party.
Links To External Websites
Our website may contain links to external sites that are not operated by us. These sites may collect personal information about you when you use these links. We have no control over what personal information is collected when you click on a third-party link. Our privacy statement does not apply to third parties. The Scheme does not accept any responsibility or liability for the content, privacy policies or practices of any third-party sites, products, or services. We strongly advise you to review the Privacy Policy and terms and conditions of every site you visit.
Security and storage of information
The security of your Personal Information is important to us. We intend to protect the integrity and confidentiality of your personal information and to keep your information secure, accurate, current, and complete as possible.
Take note that no method of transmission over the Internet, or method of electronic storage is 100% secure. While we strive to use commercially acceptable means to protect your Personal Information, we cannot guarantee its absolute security.
The Scheme therefor cannot guarantee the security of any information you transmit to us online and will you do so at your own risk.
Your personal information will be held and used by us for as long as permitted for legal, regulatory, fraud prevention and legitimate business purposes.
Your rights
Access to information
The Promotion of Access to Information Act (PAIA) coupled with POPIA offer an individual the right to access information held by a public or private body in certain instances.
A member has the right to request a copy of the personal information that was collected about him or her. You will need to send your requests to info@tglscheme.co.za accompanied by a certified copy of your ID and latest pay slip.
Only scheme members will be allowed to request information. No third party will be allowed to request information on behalf of a member.
Update, correct, or deletion of personal information
In accordance with POPIA, you have a right to update or correct any of your personal information held by the Scheme.
If you would like to update, correct, or delete any of your personal details you can submit your request via email to info@tglscheme.co.za., you will have to provide the Scheme with a certified copy of your ID document and your latest pay slip. No third parties are allowed to update, correct, or delete personal information on behalf of a Scheme member.
Objections
In accordance with POPIA, you may object to our processing of your personal information on reasonable grounds relating to your situation, unless legislation provides for such processing.
Policy Changes
The Scheme may at its own discretion change its Privacy Policy from time to time. Please check the website regularly to ensure that you are aware of the latest version of this Privacy Notice. Your continued use of the Scheme's website will, after any change in this Privacy Policy, constitute your acceptance of such changes.
Scheme Details
Questions, comments, and complaints concerning the processing of your personal information may be submitted to info@tglscheme.co.za.
The Scheme's registered address is 15 George Storrar Drive, Groenkloof, Pretoria, 0181
The Schemes physical address is 1134 Park Street, ARC Building, Pension Fund Offices, Hatfield, 0083
For more information on the Scheme, please visit our website at www.tglscheme.co.za
Information Regulator Details
Please provide us the opportunity to address any complaint(s) regarding our processing of your personal information. If we fail to resolve your complain, you have the right to complain to the Information Regulator, whose contact details are:
The Information Regulator (South Africa)
JD House, 27 Siemens Street, Braamfontein, Johannesburg, 2001
P.O. Box 31533, Braamfontein, Johannesburg, 2017
Complaint's email: complaints.IR@justice.gov.za
General enquiries email: inforeg@justice.gov.za