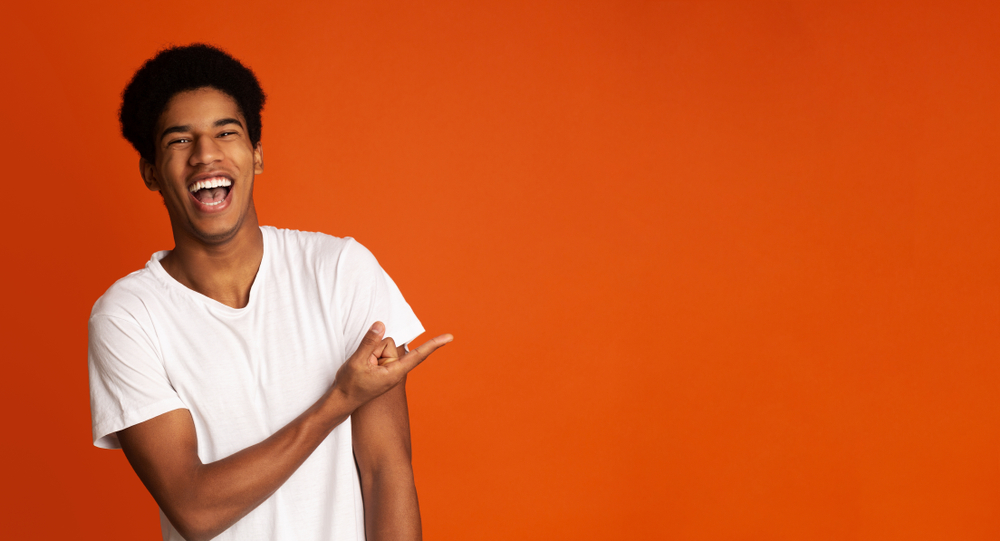 Frequently Asked Questions
common concerns and questions answered right here
How does the Scheme work?
The Scheme in principle works the same as your car insurance. You pay a premium to an insurer to cover the damages if you have been involved in an accident. The Scheme does not cover your car but it covers your life in case you pass away or you become permanently disabled and can no longer do your own work or any other work.

The Scheme is not a retirement fund that provides you with benefits at retirement or termination of service. It does however provide you as a member and employee of the City of Tshwane with death, funeral and disability benefits in terms of a life policy.

Unlike a retirement fund, you also do not have your own individual account where you accumulate savings. The premiums that you pay are used to provide you with the death, funeral and disability cover provided. There are no savings, and benefits will only be paid upon your death or if you become permanently disabled!
Membership
Who is covered by the Scheme?
Except for the "Family Funeral Cover" (an additional non-compulsory funeral provided to new members of the Scheme ), the Scheme unfortunately only covers the main member (a person who is permanently employed by the City of Tshwane) in the event of death and disability.
Who are members of the Scheme?
All permanently employed employees of the City of Tshwane, who are not already a member of a similar scheme like for example the so called Sanlam Centurion 2% and Akasia 2% schemes, should, in terms of the City of Tshwane's Conditions of Service be members of this Scheme.
How can you check your membership?
The fastest way is to check your payslip, ask your HR Support Service Officer or the Funds and Benefits Section, or contact the Scheme.
There is no deduction on my payslip! Why not? And does this mean I am not a member?
If you answer "Yes" to any of the questions below, you are not allowed to be a member of the Scheme and cannot contribute to the Scheme:
- Are you a contract worker?
- Are you contributing to the Centurion, Akasia or any other Sanlam "2%
scheme"?

Note: If you answer "No" to all the questions above, you should be a member. Immediately contact the Scheme or your HR for assistance.
Can I terminate my membership while I am still employed by the City of Tshwane?
No, unfortunately not.

Membership is compulsory for all permanently employed employees of the City of Tshwane for as long as they work for the City of Tshwane.
Termination of service with the City of Tshwane
Will I receive any lump sum payment from the Scheme when I terminate my service?
No. As already explained, there is no cash pay-out at termination of service.

A benefit will only be paid by the Scheme at the time of your death or when you become permanently disabled while in the employment of the City of Tshwane.

This is not a retirement fund where every member has their own savings account.

The premiums that you pay are for the death and disability cover provided.
When does my membership with the Scheme stop?
Membership with the Scheme stops after 60 days from the day you terminated your service with the City of Tshwane. You remain covered until the 60 days have expired.
Does my cover and everything just stop when I terminate my service?
No, it does not have to.

Members terminating their service with the City of Tshwane have the option to convert any of their benefits into an individual policy with Sanlam without undergoing any medical examination.

Members must just contact the Scheme, who will provide them with more information and a no-obligation quote.

Should you however not make use of this continuation option, everything unfortunately stops.
What is meant with "Continuation Option"?
This option allows members to convert their death, disability or funeral cover as provided by the Scheme (as on date of termination of service) into an individual policy with the insurer when terminating their service with the City of Tshwane.

The insurer will, without the submission of any medical examinations or reports, provide outgoing members with the same amount of death cover as the cover they had while they were employed
When can I apply for a quote on the continuation option?
Applications to convert their cover into an individual policy must reach the Scheme within 60 days after termination of service. To apply for the continuation option and to obtain a quick quote before making a final decision, simply complete the "Continuation Option" form and return it to the Scheme. The form is available on our website under "Forms".
Premiums
How is my premium calculated?
Your premium is calculated according to the option you select. The premium is then calculated as a percentage of your basic or pensionable salary.

Refer to the benefit summary provided on the website under "Options"
Will my premium always remain the same?
No. Your premium(s) will be increased in the following circumstances:
- When your salary increases.
Remember your premium is calculated as a % of your salary. So, as your
salary increases so does your premium, but when this happens, your
benefits with the Scheme also increase. Your salary, premium and
benefits are all linked.
- Premiums may also increase or decrease after the insurer reviews the
annual rates.
Death & Funeral Benefits
How is a death and funeral benefit paid out upon death?
As from 1 December 2021 all death and funeral benefits will be paid out as follows:

- If you submitted a completed Member Death and Funeral Benefit
Nomination form to the Scheme, your benefits will be paid to the
beneficiaries exactly according to the completed nomination form,

but

- If you didn't submit a completed Member Death and Funeral Nomination
Form to the Scheme, your full death and funeral benefit will, in terms of
recent legislation be paid directly to your estate.. None of your
beneficiaries will receive a benefit from the Scheme!
How can you avoid that benefits get paid into your your estate?
This is very easy and simple!

Just complete and return a new "Member Death and Funeral Benefit Nomination Form" to the Scheme!
What other benefits can my beneficiaries expect when I pass away?
Your beneficiaries can expect the following benefits when you pass away, again provided that you did submit a completed Death and Funeral Nomination Form:
- Death benefit (the amount will depend the cover option that you selected)
- Funeral cover of R32 000.
Family Funeral Cover
What is the purpose of this cover?
The purpose of this cover is to assist families with funeral benefits when the member, his or her legal spouse or any of his or her eligible children should pass away.
Is it compulsory to Members of the Scheme?
No, It merely is an additional non-compulsory benefit offering to its members.
Can I apply for this cover at any time?
This option is normally only available to new Members when joining the Scheme. The insurer has however granted current Members of the Scheme with a once-off opportunity, and for a limited period only (ending 30 September 2022) to apply and take-up this cover.
Who will be covered under this option?
The Member, and an unlimited number of children of the member will enjoy the cover provided, but only 1 spouse will be covered in the event of death.

The following cover for immediate family members apply:
Lives Covered Benefit Amount
Member R40 000.00
Spouse R40 000.00
Child aged 14 to 21 years R40 000.00
Child aged 6 to 13 years R20 000.00
Stillborn to child aged 5 years R10 000.00
May extended family be included under this cover?
No unfortunately not. Extended family members may not be included.
What is the current monthly premium payable?
The current premium is R67.64 per month and will it be deducted directly from a members monthly salary.
The premium is guaranteed until 30 June 2023.
Premiums will be revised annually on the 1st of July.
How and where do you apply?
The Family Funeral Application and Nomination Form is normally provided to new members at the induction sessions arranged by the City of Tshwane but forms are also available on the scheme's website, from your HR Support Officer or One-Stop Services. Forms can also be requested from the Scheme's administrator.
Disability Benefits
Who qualifies for this disability benefit?
Only permanent employees of the City of Tshwane who lost their jobs due to total and permanent disability qualify for the benefit.

Permanent disability is when you suffer an illness or injury that leaves you unlikely to ever work in your own or any other occupation again.
How is a benefit paid upon disability?
A tax-free benefit, calculated according to the option you selected will, depending on the medical condition of a member, either be paid out as a single lump sum or be paid over a period in monthly instalments.
When do I apply?
Do not wait till the last day of employment. Rather apply at the Scheme as soon as you become aware of the possibility of your losing your job due to a disability or illness that will eventually prevent you from doing your normal work. Important to take note that claims submitted to the Scheme after 12 month will not be considered.
Where do I apply?
Contact the Scheme's administrator. They will assist you with your application.
Claims
Where must we submit a claim?
All death and disability claims must be submitted at the Scheme's office at ARC Building, 1134 Park Street, Hatfield, Pretoria, 0083 (entrance in Grosvenor Street, opposite the Gautrain station).
When must a claim be submitted?
All claims must be lodged or submitted with the Scheme within 12 months from date of death or termination of service due to disability. Claims submitted after 12 months will be declined by the Insurer.
Importance of Completing and submitting a Nomination Form
Why is it so important for me to complete a death nomination form?
By completing and returning the nomination form, it will:
1. Ensure that your death and funeral benefit(s) get paid-out to the
beneficiaries that you nominated and not to your estate!
2. Provide an clear instruction to the Scheme of how you want your death
benefit to be paid oiut;
3. Avoid wrongful payments in case of fraudulent claims received
against your death benefits;
4. Assist the Scheme to act in the best interest of your dependents and
loved ones; and
5. Help speed up the pay-out process.
Will my death benefit be paid out exactly as per the "Death Benefit Nomination Form" that I complete?
Yes!

As from 1 December 2021 it became compulsory for the Scheme to pay out benefits strictly according to the nomination form in possession of the Scheme!

So only loved ones and beneficiaries included on your nomination form will receive benefits.
How often must I update my death nomination form?
You may change your nomination form at any time and as often as you want! It is however advisable to update your nomination in the event of any big life-changing event, like marriage, divorce, birth or adoption of a child or death of a family member.
Who are your beneficiaries?
Your nominated beneficiary/ies can include your actual dependants, people who you financially assist or any other person(s), even if they do not necessarily depend on you financially.
General
If I die, why do I need money?
You will not need money, but your family and loved ones might! You should rather be asking: Will my family be cared and provided for if I pass away?
Does the benefit from the Scheme form part of the assets in a deceased member's estate?
No, this benefit does not automatically form part of the assets, but will all the benefits become part of the estate if you didn't complete and submit a valid nomination form to the scheme.


What is an Estate?
An estate is the assets (this includes cash, capital, real estate, personal property, and other investments) and liabilities (outstanding debt, funeral expenses, taxes, and any other administrative costs that must be paid, upon one's death) that a dead person has at the time of his or her death.
What is the purpose of an Estate?
The purpose of an estate is to, after the death of a person, collect all the deceased's assets, pay all the deceased's liabilities and to then distribute all the remaining assets amongst the deceased's beneficiaries in accordance with the deceased's Will.
What is a Will?
A Will is a legal document that spells out your wishes about who should get what after your death.
Why should I have a will?
The main purpose of a will is to ensure that your wishes are carried out upon your death.
Is it necessary to revise my will?
A will (like your death benefit nomination form with the Scheme) needs to be revised from time to time, especially if important events have taken place in the life of the testator (the person making the will). These events may include the birth of a child, marriage, divorce, death of a beneficiary or executor, acquiring property that is not part of the existing will, etc.
Who can draw up a will?
To ensure the people you want to inherit your estate do so, you need to have a thorough last will and testament put in place that cover every asset you have accumulated in your lifetime.

The aid of a fiduciary expert in this regard, like a law firm, bank, trust company or your financial adviser, cannot be overstated.

They can ensure that your will is witnessed properly and can it be fast-tracked through the legal system following your death.